Mann solutions are innovated to deliver results and can be tailored
to meet your unique needs
Participant's Feedback Score Out of 5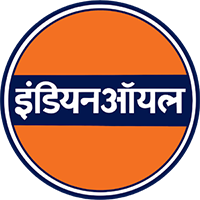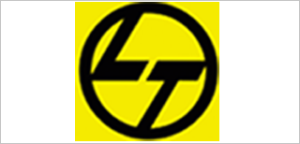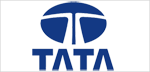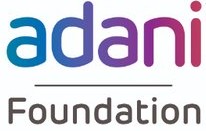 Expanding Emotional Intelligence Challenges Resolved
For Top And Middle Level Management One/Two Days Workshop…Read More

For Entry Level Management One Day Workshop

For Fresh Recruits Induction Half Day Workshop

For 'Summer Interns' Half Day Workshop

Half Day Workshop On Application Of Emotional Intelligence For Special Needs –
ESR: Employee and Employer Spiritual Responsibility

Conflict Resolution And Team Building

Communication: Verbal and Non-verbal

Work – Life Balance

Addressing Mind Sets Of Stake Holders To Resolve IR Issues

Stress Management

Performance Appraisal And Communicating Feedback

Interviewing For Recruitment And For Exit

Downsizing

CSR: Corporate Social Responsibility

Grievances Handling

Workforce Diversity
The Power of Emotional Intelligence In Action: Development and Application
The Workshop Will Enable Participants
To Improve
Self Awareness and Self Management – Discover inner resources for effectively handling of stressful situations at personal and professional front by choosing and applying emotions.

Inter-personal Relationship – Harmony and cooperation for better productivity and joy at workplace and at family front by exploring better understanding of human psychology

Team Building – How to leverage your individual skills on your team and help them find their own voice

Empathy – Correctly perceiving others and dealing with all stake holders in better ways to reduce conflicts and to secure success

Self Motivation – Re-setting perspective and focus for job and life

Spiritual Awareness – Experiencing intense self-inquiry and sensitization towards higher purpose of life.
Upon Completion Of This Course
Participants Will Be Able To
Reset perspective and priorities of life, job and career by working with Spiritual Intelligence

Understand basics of functioning of mind and ego

Reduce negative emotions and convert them to positive

Build awareness of emotional strengths and weaknesses

Achieve greater personal effectiveness through self-management tools and techniques

Harness social and emotional potential of your team to improve performance

Balancing personal and professional life to enjoy worry-free life and uninterrupted joy

Apply emotional competence to transform personal and professional potential for success without compromising on health, peace and happiness
11 Distinctions Of
Mann – The Mind
Workshop
Research based content

Knowhow derived from Indian scriptures

Experiential learning with high engagement

Tools for transfer of learning to the workplace

Post training support for step-by-step learning

Pre-training preparation

Measurable benefits for business

One-to-one personal coaching

Empowering through self-inquiry

Auto-sustainable self-development model

Loaded Feedback to the learners
Duration
  Our signature workshop for 'attitude changing' result is designed for two days (16 hours).
  However, option is also available for crash course MDP of one day (8 hours).
The feedback on the outcome by the participants was 'Commendable & Excellent'.
We wish to remain associated with his firm, Mann – The Mind for more workshops.

Shyam Iyer, Head, HR, TATA SED
I had a fortunate opportunity to attend workshop by Dr. Vyas on Emotional Hijacking. Thank you for a wonderful insights and relevance to our personal & professional lives. It opened up a new realization on how to develop EQ at any age.

Neville H Wankadia, Sr. GM, Godrej Material Handling
Great Trainer never had in my last 13 year Sales Experience…
Each & every example or statement he has explained like child even though he is master in that.

Dilip Kakad, Area Sales Manager, Pfizer Limited
We were able to connect each and every sentence of his to our
everyday life's experience.

Murali, Director, Vesta Equipments Pvt. Ltd.
Sincerity of purpose! Ability to generate interest in the subject, Data bank of knowledge,
particularly from mythology and other relevant fields.

Amol Tope, Founder, Succeedsafe
The way he shared some of his own theory & showed them in a different way
it opened totally a different way of approach towards life.

Aniruddha, Product Executive, Ultimate Communications Pvt. Ltd.
From bringing out the child in you to elevating you to the spiritual plane, Dr. Vipul Vyas manages it all beautifully in his workshops. A 'must have' experience !I this was a highly practical workshop, and I am happy about it!

Maqsood Patel, Partner, Empower Services
Along with theory and presentation, practical knowledge through team activities was very effective
to understand the day to day problems and how can they be solved.

Himali Vyas, CMD, Hi-Mak Pvt. Ltd.